Promag is a young, energetic and independent Property and Facility Management Firm started in 2006 with one common goal: develop a facility management company in which people, knowledge, skill, integrity and commitment are the key elements making a difference to our customers.

We specialise in innovative, strategic and operational management solutions. The objective of Promag is to achieve efficiency, productivity and profitability through continuous well framed & executed process systems.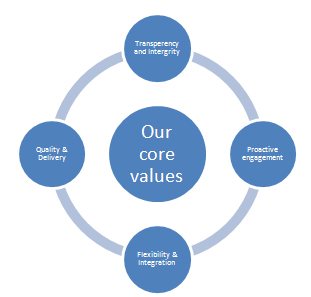 Promag has grown to manage a portfolio of over 8 million sq.ft. The managed portfolio comprises individual spaces ranging from 25,000 sq.ft. to 8 Lakh sq.ft across Commercial and Residential properties as well as Corporate offices.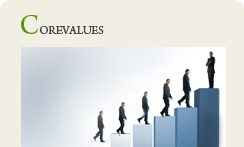 Integrity

- We respect and believe our employees, our customers & our suppliers in which we conduct business in an absolute transparent environment.
Proactive Engagement

- Anticipating the needs to change and being prepared.
Flexibility

- Adapting to the changing dynamics of business environment.
Integration

- Integrating all aspects of business including employees, customers, suppliers & prospects.
Quality & Delivery

- Delivering the services As agreed upon / At agreed time / At agreed level.